Your Divine Soul
Reconnecting to Your Highest Vibration
Unconditional Roots is a place to reconnect with your Divine Soul at its highest vibration. There are often experiences in our lives that disconnect us from who we truly are and we come to a point in our path where our deepest desire becomes to be whole again.  To find that missing something within ourselves. The work I do at Unconditional Roots is for those who are looking to heal in shamanic, holistic, and natural ways going back to the roots of what our ancestors created and adapting that knowledge to our modern times. Together we work to find and reconnect you back to your Divine Soul thru soul retrieval, energetic body alignment, and other natural healing tools.
What is a Divine Soul Connection?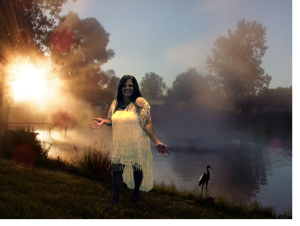 It is the essence of you, the light, the wholeness, the all knowing of both your past and present, your higher consciousness. Your spirit! It's the part of you that knows your deepest truths, understands we are all connected as one, and knows operating from love serves the highest good of the whole.  When we are connected to our divine soul we operate from a place of unconditional love trusting and surrendering to what shows up in our world and on our path. Sometimes along the way we lose a piece of our divine soul connection.  We may experience something that overwhelms our human form and in that moment we let go of a piece of our divine soul connection in order to survive in our human form.
So how do you know if you lost part of your divine soul? What does it mean to have soul loss? Do any of these scenarios resonate with you or someone you know?
Have you or anyone you know been in some type of accident.  And something inside just never feels whole again?  Does it feel like a piece of you is missing?
Do you feel depressed or like nothing goes your way and no matter what you do you can't seem to figure out how to make it better?
Have you lost a loved one and it feels like a part of you died with them?
Do you know anyone who has signs of addiction whether it's food, relationship, substance abuse or something else?
Do you find yourself needing to be right or acknowledged perhaps even demanding approval? Do you find yourself operating out of a negative ego energy either consciously or unconsciously?
These can all be indications of soul loss or disconnection from our divine soul. We as spirit are designed with a signal mechanism or a compass that appears invisible to us in human form. This signal mechanism is meant to alert us to soul loss or soul disconnection. These signals can appear in the form of emotions, depression, addiction, etc. Our emotions were designed to help us express ourselves to others through verbal communication. Having the emotion and expressing emotion is a very important part of the human experience.  When our human emotion is expressed we are able to move energy through our divine soul to process and let go and/or come to an understanding with our consciousness about the emotion we are experiencing.  This helps us to stay connected to our divine soul.
This seems to be very simple in theory yet when we begin to experience our human form with others we often feel very challenged in understanding what is coming from our human form and what is coming from our divinely connected spirt.  As young children we may be taught not to express our anger or any other unpleasant emotion, for there may be a consequence of punishment. This is a form of trauma. Trauma can be any experience that alters your state whether it's emotional or physical.
These life traumas can mis-combobulate your whole existence by creating a false alignment in our energy field and thought process. Together we can retrieve your soul, realign, balance and set you into embodiment for the healing process to begin.  The universe provides us with information in divine timing as we become ready to process it and as we do this we become more closely connected to our divine soul staying in the present moment of life. This process we work thru together then becomes a tool to manage the more challenging times in life with more ease and grace.  Not to say that future trauma disappears, however, instead we become more in tune with our divine soul connection and can operate from a new perspective.  This allows us to appreciate the experience and let it go so we can achieve the Mastery of the Divine Soul thus giving us the benefit of having the capacity to move thru life's traumas more effectively by recognizing the traumas as they occur as opposed to processing them years later.
Are you ready to explore how this might look for you?  You can send me an email from our contact page here or take a look at the different types of sessions available to you on the Healing Your Roots page.
My Roots
Annette Nederlander - Intuitive Mentor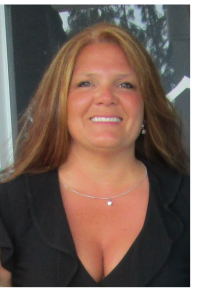 I am the essence of sacred flame and circle. I am the first and last the well centered teaching unconditional love, forgiveness, and peace to those who are truly ready. I am the nurturing watchful Guide being of assistance for the embodiment of the true nature of all creation.   I am vibration sharing my gift of vision inspiration and the defined message of light. I walk the path of true power. Hearing the wisdom of my divine soul I answer my souls calling.
As a child I was blessed to have an amazing experience of unconditional love. I was given space to explore and become my true self. I grew up on a small farm with many different animals, but on any given day you could find me as one with my noble steed "Thunder Bolt". We would gallup up and down across the field with precise timing and I would spread my wings trusting his every move would keep me safe. I was very shy and not willing to speak to many people. I had feelings of pain and sometimes felt scared not of life itself but by not realizing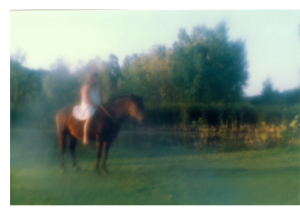 or understanding where this pain came from. It didn't feel like it was mine and I truly felt safe in my family.  As I grew I began to learn these feelings did not belong to me. I was feeling and connecting to the emotions of others. Knowing this was normal for me I thought everyone felt and operated this way. I remember my grandma asking me: how I knew things and who told me. I didn't know how I knew, I just knew!
At 18 life changed as I started to bond closer to others outside my family. I began seeing how life could be so painful for others and it was a very eye-opening experience for me. Many of these experiences brought growth to the medicine that I share today. The human determination to succeed and create an experience can be very traumatic. Maybe feeling moments of living this experience before, or moments of feeling that something was missing. I found that these answers may be found in dimensions of old energetic qualities. As we experience these traumas we begin to suppress and forget why we came here. Remembering that we came here to experience spirit through a human existence is often our greatest lesson.
Existing in human form and staying connected to our divine soul is very difficult. Our human form has this ego thing that tends to get in our way…lol. I found myself a single mother of three children, feeling alone and trying to function in the world with many different people. There came a time I wanted to walk away from all that I signed up for and just give up. Yet through all of this staying true to myself, finding patience, and unconditional love for myself and for all involved I found a way to stay connected to my divine soul and path. Going above and beyond illusion I am a guide to the path of the New World; I am an ally for all creation. The medicine and the message I carry is how to find our peace, align our bodies with our spirit, and how to unfold our story tracking the source of the pain we carry back to its root so that my clients can re-claim their divine soul and purpose.  To travel this road you have to know it brings some of your greatest challenges forth and your greatest rewards. This is a place and experience of what the true nature of unconditional means and when your ready I am here.  Just one short sentence to leave you with…
As I remind myself I ask you to also remind yourself to find that place in your heart that gently shouts love of self is unconditional and the rest of what is meant to be will follow.
Healing Your Roots ™ is a process for you if you are prepared to look into the deepest parts of yourself to rediscover your connection to your divine soul.  I practice and teach my clients to bring peace, balance, self-care, and unconditional love to themselves and those they connect with.  We work together to bring an awareness to heal things at their root level as well as on all human levels of the physical, emotional, mental, and spiritual fields.  We do this so that the issues being experienced can be healed at the core or root level and from there we can begin to heal the experience and truly clear the trauma from your energetic space. We work our way at your pace to create a healthy energy flow in the body, create a newfound peace and open a deeper awareness to your divine soul connection. I work with clients at both the individual and family levels so take a look below or contact me here for additional information on how we might work together.
All
Guided Family Healing
Guided Self Healing
Soul Connections
The Divine Soul Connection has been made! Read about the journeys of my clients finding their Unconditional Roots and what they have to share about their personalized experience. Because of the private nature of our work please know we allow our testimonials to be anonymous.
"When I was kid about nine years old I was with my family at a church activity and something happened. A beautiful lady in the sky waved at me and took me with her to this beautiful river spring and told me drink water from it. So I did. After a while my family came down looking for me as I was walking up the path full of mud. My family said I was gone for hours.  This memory never left me and I never understood that moment was very special in my life until one day I met this lady. Her name is Annette and she told me if I needed help she could help me whenever I was ready.  After a while I finally told her I need her help. She said OK I'll help you. She began asking me questions about situations that were happening in my life. I was in a big transition and trying to move away from many bad decisions I had made. I was hiding by covering my pain with drugs and alcohol. As she asked me these questions I kept answering every question and as I did I noticed the flow of nice sweet beautiful energy was moving through my body.  She helped me understand what had happened in my early years was a spiritual experience and she walked me through my past and the pain I had been trying to hide from. I truly believe that she's a special woman and has beautiful blessing that allows her to help others. She guided me thru a major life transition and today I own my own business and I can take beautiful care of my family because of the kindness and guidance she showed me."
---
I'm ready to begin a deep healing journey and connect back to my divine soul. Sign me up for my Free Understanding Your Divine Soul Connection Session! Please fill out the form below or reach me at 407-572-3467.

Sign Up here to recieve Love Bombs!
Love Bombs are all about what it means to live an unconditional life. Sign up below to get you dose of Unconditional Love!
Coming Soon…