My Roots
Annette Nederlander - Intuitive Mentor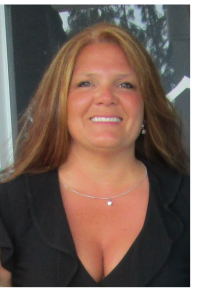 I am the essence of sacred flame and circle. I am the first and last the well centered teaching unconditional love, forgiveness, and peace to those who are truly ready. I am the nurturing watchful Guide being of assistance for the embodiment of the true nature of all creation.   I am vibration sharing my gift of vision inspiration and the defined message of light. I walk the path of true power. Hearing the wisdom of my divine soul I answer my souls calling.
As a child I was blessed to have an amazing experience of unconditional love. I was given space to explore and become my true self. I grew up on a small farm with many different animals, but on any given day you could find me as one with my noble steed "Thunder Bolt". We would gallup up and down across the field with precise timing and I would spread my wings trusting his every move would keep me safe. I was very shy and not willing to speak to many people. I had feelings of pain and sometimes felt scared not of life itself but by not realizing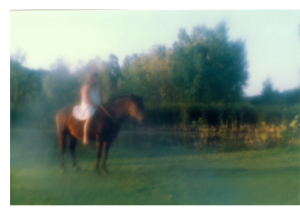 or understanding where this pain came from. It didn't feel like it was mine and I truly felt safe in my family.  As I grew I began to learn these feelings did not belong to me. I was feeling and connecting to the emotions of others. Knowing this was normal for me I thought everyone felt and operated this way. I remember my grandma asking me: how I knew things and who told me. I didn't know how I knew, I just knew!
At 18 life changed as I started to bond closer to others outside my family. I began seeing how life could be so painful for others and it was a very eye-opening experience for me. Many of these experiences brought growth to the medicine that I share today. The human determination to succeed and create an experience can be very traumatic. Maybe feeling moments of living this experience before, or moments of feeling that something was missing. I found that these answers may be found in dimensions of old energetic qualities. As we experience these traumas we begin to suppress and forget why we came here. Remembering that we came here to experience spirit through a human existence is often our greatest lesson.
Existing in human form and staying connected to our divine soul is very difficult. Our human form has this ego thing that tends to get in our way…lol. I found myself a single mother of three children, feeling alone and trying to function in the world with many different people. There came a time I wanted to walk away from all that I signed up for and just give up. Yet through all of this staying true to myself, finding patience, and unconditional love for myself and for all involved I found a way to stay connected to my divine soul and path. Going above and beyond illusion I am a guide to the path of the New World; I am an ally for all creation. The medicine and the message I carry is how to find our peace, align our bodies with our spirit, and how to unfold our story tracking the source of the pain we carry back to its root so that my clients can re-claim their divine soul and purpose.  To travel this road you have to know it brings some of your greatest challenges forth and your greatest rewards. This is a place and experience of what the true nature of unconditional means and when your ready I am here.  Just one short sentence to leave you with…
As I remind myself I ask you to also remind yourself to find that place in your heart that gently shouts love of self is unconditional and the rest of what is meant to be will follow.